Tech Trends &
Market Predictions
AR IS OFFICIALLY 30 YEARS OLD!
2020 is shaping up to be a breakout year for interactive technologies like AR and VR.
An estimated 1 billion people will have an AR experience via their own mobile device this year, and with this type of opportunity we can expect even the most cautious of companies to join the party. If the last few years have seen 'trial and error' forays into the XR space, then we can expect the next decade to see meaningful deployment of these technologies.
​
With the big tech companies investing heavily in this space, a wave of new wearables, mobile AR, standalone VR, and the onset of 5G, we are entering the 'grown up' phase for interactive tech.
In this report, we take a look at some of the latest tech trends, to deliver our market predictions for the coming year.
2020 is set to bring new advancements in network speeds, with the onset of 5G. The opportunity to offload heavy real time camera processing to a powerful server over the network, will make interactive technologies accessible to more people with less powerful mobile devices.
​
With broader access through faster networks, we will also see interactive experiences driven by a number of new technology advancements. Dramatic improvements in skeletal, hand and face tracking will allow us to integrate digital content onto the human body much more seamlessly. Most AR experiences will be served via the web rather than via apps, and deep learning algorithms will become more and more accessible to developers. Image classification, object tracking, segmentation and advanced filters will then tend towards realtime.
​
RISE OF THE REAR FACING CAMERA
To date AR has been dominated by the front-facing camera, largely because people like to see their own faces, but in 2020 I expect to see rear-facing experiences gain market share.
With the broader canvas of the physical world, front-facing experiences create much more utility for users and advertisers alike.
​
In 2019, Snap moved beyond selfie lenses, launching landmark recognition and image targets, Google Lens enabled users to recognise 1 billion products and Pinterest launched their own AR Lens that recognises over 2.5 billion objects. Instagram also looms as the AR sleeping giant with its conditioned camera-forward audience, and webAR has removed further friction for these experiences to scale easily. And that's just the beginning.
​
My tip for 2020 is to see less gimmicky and more utility based experiences that add real value for both consumers and advertisers.
​
MACHINE LEARNING FOR RESPONSIVE DESIGN
Machine-learning software will become more important than raw computing hardware, and we will start to see a rise in machine learning algorithms that present cheaper and more impressive solutions to artistic challenges.
​
To get AR looking natural we can use machine-learning algorithms to detect multiple real world data points such as gestures, voice, gaze, time of day, how many people are in the room, and where you are. Creating responsive design for experiences as computers respond to everything in the real world is going to produce incredible outcomes.
It won't be long before we only need machine-learning technology to create true to life and realistic digital content that interacts with the real world, and this is just the start of how machine learning is going to benefit the creative community.
​
BRANDS TO CREATE 3D LIBRARIES
FOR ALL THEIR PRODUCTS
This year we are going to see more and more brands using augmented reality as a way for their consumers to view and interact with their products.
Cars, TVs, white goods and furniture, as well as clothing and accessories. Product visualisation through AR is now a recognised medium for brands, as users at home opt to "try-before-you-buy".
​
As a result, 2020 is going to be the year we start seeing brands digitising their library of products to be AR-ready assets. For some, this will be a big deal as they will need to convert thousands of items in their catalogues to databases of photo-real, real-time assets.
​
RIDING

THE 4TH PLATFORM WAVE
Following the PC, the internet and the mobile, AR/MR/VR have been dubbed the 4th platform wave.
In 2020 this will start to gather momentum, with brands forecasted to spend an estimated $2.58 billion USD in interactive technology based campaigns.
This momentum will be propelled by new developments in webAR and the ability to easily reach audiences with AR content through social platforms like Snap, Facebook, Instagram, TikTok and Pinterest. With little to no friction, advertisers now have access to a range of interactive technologies through more channels than ever before.
​
More advanced and accessible technology at lower costs to deploy and maintain, will help drive improved performance and significantly improve ROI. As a result, we are going to see wider adoption of VR and AR across multiple industry verticals.
​
PRACTICAL USE CASES FOR
SPATIAL COMPUTING
This year we will see more practical use cases for spatial computing.
As UX designers we now have access to advanced features such as facial recognition, body detection and hand tracking, as well as object, image and sound recognition and detection. AR powered by machine learning will then allow us to create digital experiences that are seamlessly integrated into the real world both in the way they look and also how they interact.
Up until now, these are technologies that have primarily been used for research purposes, but we will start to see them folded into actual products to give experiences practical purpose and utility.
​
The next few years will see businesses utilise the computer in everyone's pockets, to deliver personalised content in anticipation of further wearable engagement, when AR glasses launch in the next 2-5 years.
​
BRANDS TO OWN DIGITAL 'REAL-ESTATE' IN

THE REAL WORLD
Back in 2016, the Japanese launch of Pokemon Go was delayed as McDonalds purchased a 'pokestop' outside every store. They bought 'lures' for pokemon to try and attract real world users to the digital space outside their restaurants.
More recently, Snapchat launched 'landmarkers', which means they are effectively selling the empty digital space around real world buildings like the eiffel tower.
​
This year, I think we will start to see retailers, shopping malls, and brands starting to take advantage of this new "digital real estate", creating new experiences for their customers.

If a parent has to choose between Woolworths and Coles, and Coles has digital monsters for kids to collect outside all their stores, then the choice is obvious. The whole family is heading out for a digital adventure.
​
SENIOR PROGRAMMER & SOFTWARE ENGINEER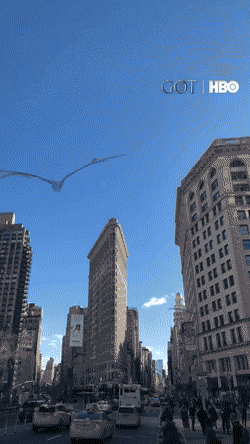 THE HEALING POWER
OF VIRTUAL REALITY
The human body responds in an incredibly unique way to VR. From treating autism to fighting memory loss and improving mental health, VR has proven to be beneficial within the medical industry.
One area where VR has proven to be hugely successful is in the treatment of chronic pain. For conditions like Spinal Muscular Atrophy, which is common in children, the need for pain management and keeping the patient still during invasive injections into the spine is very high. In this case, VR has been successful both as an anaesthetic and entertainment.
​
There is also massive potential for VR in medical training. In 2019, St John's Ambulance released a training application for first-aid courses, which has reduced training time, through a combination of in-headset experience with an Oculus GO and a practical assessment with an instructor.
​
It's no secret that high street retail is struggling to compete with the convenience of online shopping, but one disadvantage for online retailers has been the inability to 'try before you buy'. With more accessible AR technology and improved skeletal, hand and body tracking, this is going to change rapidly in 2020.
Recently, The Iconic launched the 'Visualise' app, which lets customers virtually try on a range of sneakers using AR. IKEA have also had huge success with the Place app, which lets you view furniture in your own home and Shopify launched basic AR into their web design platform making this technology available to thousands of online businesses.
​
Not only is AR going to add real value to online shoppers, it's going to help brands reach more consumers without the need for physical stores. It will also help businesses increase customer retention and reduce return rates.
​
AR TO ENHANCE IN STADIUM EXPERIENCES FOR SPORTS FANS
With the rise in broadcast quality, sports teams and leagues are working to differentiate the in-stadium experience from the ever-improving at-home experience.
Major sports broadcasters like ESPN and Fox sports have already implemented AR in sports broadcast programs in the form of 3D graphics and other interactive content, but we are also seeing a trend of sporting clubs leveraging these technologies to enhance the game day experience for fans.
​
Advertisers that are investing in sponsorship deals are also leveraging this technology to create experiences that engage their audiences. The recent success of the Dallas Cowboys 'Pose With the Pros' campaign, demonstrated how interactive technology can allow fans to get closer to the action by taking a selfie with their favourite players.
The use of interactive technologies in sport is a trend that will continue in 2020.
AR TO REVOLUTIONISE
THE PATH TO PURCHASE
In 2018 Apple launched 'Quick Look', which is a feature for iOS devices that lets you view AR products in your own space. No need for an app - users could simply view 3D objects in the real world directly from their mobile device.
​
Fast forward to 2020, and this feature has much more purpose for both businesses and consumers. A recent Apple update has added interactivity, so you can now change the colour of the 3D object, check stock availability, contact customer support and more importantly, you can purchase the product via Apple Pay. Snap already has shoppable AR, and Facebook is due to launch this as a feature in Spark AR later in 2020.
​
Suddenly, product visualisation is becoming an essential tool in the path to purchase, and in 2020 we will see exponential growth in this area as AR becomes fully integrated with eCommerce, radically changing the shopping experience for consumers.
​
SOCIAL MEDIA MARKETING MANAGER